INDOOR SOLAR COLLECTOR TESTBED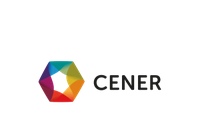 Indoor testbed for performance and durability testing of solar collectors heating liquid or air according to ISO 9806.
The main components of this facility are:
-Continuous solar simulator (MITRONIC SUNSM 3428)
-Temperature and flow device
-Air nozzle.
-Cold-sky filter.
-Motorized test bench.
-X-Y mechanism.
-Weightless manipulator.
-Measurement and control instrumentation.
Manufacturer: ARIES
Model: --
Location: LEST (Sarriguren)