OUTDOOR SOLAR COLLECTOR PERFORMANCE TESTBED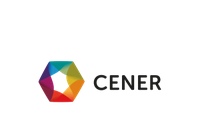 Infrastructure for testing the outdoor performance and angle modifier of solar collectors for heating liquid or air to the international ISO 9806 standard. The facility consists of two differentiated testbeds, one for quasi-dynamic testing, and the other for steady-state testing.
The facility's main components are:
Solar tracker FEINA, SPC SF9 (steady-state method).
Fixed support structure with controllable inclination and orientation (Quasi-dynamic method).
Flow rate and temperature device.
Air nozzle.
Measurement and control instrumentation.
Manufacturer: ??
Model: --
Location: LEST (Sarriguren)